| | |
| --- | --- |
| | Holiday Gift Bags |
| | Christmas Gift Bag |
| | Valentine's Gift Bag |
| | Easter Day Gift Bag |
| | Halloween Paper Bag |
| | Father's Day Gift Bag |
| | Mother's Day gift Bag |
| | Children's Day bag |
| | New Year Gift bag |
| | Occasion Paper Bags |
| | Birthday Gift Bag |
| | Wedding Gift Bag |
| | Everyday Paper Bag |
| | Project Packaging Bag |
| | Apparel Paper Bag |
| | Cosmetic Bag |
| | Wine Bag || Bottle Bag |
| | Baby Gift Bag |
| | Jewellery Bags |
| | Shoe Paper Bag |
| | Food Bag |
| | Coffee Carry Bag |
| | Bakery Paper Bag |
| | Cartoon Bag |
| | Flower Paper Bag |
| | Paper Box |
History of the Paper Bags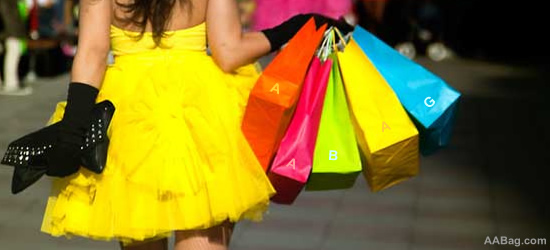 Where would we be without paper bags? We use paper bags for many things: for lunches, to bring in the groceries, to take out the trash, to hold things and help us stay organized. Have you ever thought about when and where they were invented? Paper bags were invented in the 1850&acutes. Before there were paper bags, people would bring a container to hold the things they bought at the market, possibly a basket. If the customer did not have a container, the storekeeper would twist some paper together to hold the purchase, this was called a cornucopia.

In very busy stores, the shopkeeper would make the cornucopias ahead of time and glue them together. These were the first paper bags.

By the 1860&acutes the first machines for making paper bags were invented. S.E. Petee is the man remembered for making the best of these machines. However, all these machines were a bit different and each one made slightly different bags. In 1869, the Union Company of Pennsylvania made a paper bag - making machine that combined all the best features of the other machines. This company really started the paper bag making business.

By 1875 the Union Company of Pennsylvania was making so many bags they changed the company name to the Union Bag and Paper Company. In their first year as a paper bag company, they made 606 million bags - a huge number for that time. The mass production of paper bags helped storekeepers cut their prices.

At about the same time, Margaret Knight worked in a paper bag factory. She had invented a new part for the paper bag-making machine that would automatically fold and glue the bags. At first no one took her seriously because she was a woman and they thought she couldn&acutet really know anything about machines. However, eventually her part was installed on the machine and is now considered &acutethe mother of the grocery bag.´ The part she invented is still used today!! Margaret Knight went on to start the Eastern Paper Company in 1870 and to patent 26 other inventions.
Can be manufactured according to clients' requirements